I get the most relaxation in my bedroom and it looks even better if the room decoration is done by yourself. There will be many ideas in your mind for the decoration of your bedroom and sometimes you will be confused too… but now you can change the look of your bedroom even in a low budget. How…?? oh these are ideas, aren't they
Everyone dreams of having a house of his own, which he can decorate with his own will and happiness, but small houses in the cities cover this dream in the boundary wall. A boundary wall that ends as soon as it starts, but don't give up hope, because there are many ways to make even small homes look beautiful and luxurious. To make a small house look bigger, some simple rules need to be followed.
These Ideas Will Help You Decorate Your Room – Bedroom Decor Ideas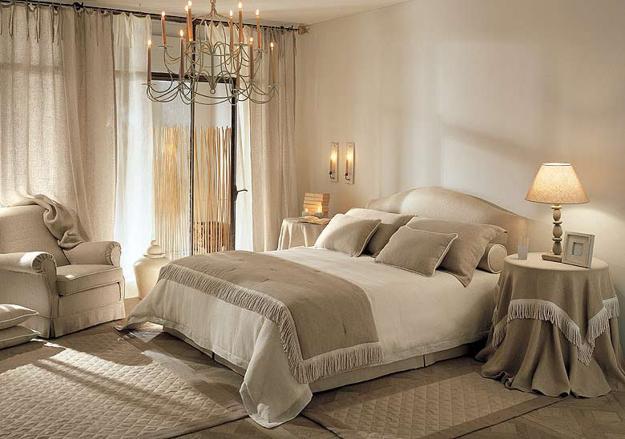 Rack handle everything
For your bedroom decoration, put a rack in which your books, cosmetics, accessories, everything will easily fit. These days they are available in many colors and designs in the market and they completely change the look of the room.
Memories on the Bulletin Board
Place a board behind your bed or above the table on which you can put your pictures. This board is very easy to make. You can either use cardboard or thermocol sheets. Cut them in different sizes, color them and put them on the wall and beautiful room decoration is ready.
lantern will light
Usually they are easily available in the market, but you can also make them yourself with colored transparent paper. They give a very elegant look to the bedroom decoration and at night their light illuminates the mind along with the room.
write a quote on the wall
To give a new look to the wall of your room, you can also write your favorite quote or something inspirational on it. This improves both the decoration and mood of your room.
reuse bottles
You must have empty glass bottles. Now instead of throwing them away, use them to decorate your room. You can also use them by covering them with colored transparent paper. All that has to be done is to hang them from the ceiling of the room by putting a light inside them. Affordable and beautiful room decoration ready.
Add life to an old kitchen set
You must have played house to house in childhood. You can use the small pots and cups used in it to make a mini garden. They will not take up much space and will also give a fresh feel to the room decoration.
wall mount storage box
You can paint the gift box and shoe box and hang it on the wall and use it to organize your small things like stationery, keys. With this, your belongings will not be lost and the bedroom decoration will also get a new look.
make fairylights beautiful
You can use these lights in many ways. Whether put on the back of the bed or hanging on the curtains, they look beautiful in any type of room decoration.
white walls will also look happy
If you want to change the decoration of the bedroom without changing the paint of the room, then this is a good option. All you have to do is cut colored paper into different shapes and stick them on the wall.
New version of old tire
You will get these tires easily from the junkyard. You can convert them into a chair by painting them or you can fill the old pillow in the middle and use them to sit.